2017-2018 Season of Shows
The show line-up for 2017 – 2018 has been released! What a year we have planned for YOU!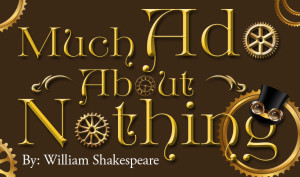 Much Ado About Nothing
Written by William Shakespeare
Directed by Will MacLeod
Produced by Rodrigo and Rebecca Pool
Performances: March 9, 10, 11, 16, 17, 18, 23, 24, 25, 2018
Fridays and Saturdays 7:30 pm, Sundays 2 pm
The Story: The war is over. Pedro Prince of Aragon, with his followers Benedick and Claudio, visits Leonato, Duke of Messina, father of Hero and uncle of Beatrice. Claudio falls in love with Hero and their marriage is agreed upon. Beatrice and Benedick despise love and engage in comic banter. The others plot to make them fall in love with each other, by a trick in which Benedick will overhear his friends talking of Beatrice's supposed secret love for him, and vice versa. Meanwhile Don John, the prince's misanthropic illegitimate brother, contrives a more malicious plot with the assistance of his follower Borachio: Claudio is led to believe that he has witnessed Hero in a compromising situation on the night before her wedding day – in fact it is her maid Margaret with Borachio.
Tickets: $15 Seniors (60& above)/ Students (4-18), $17 adults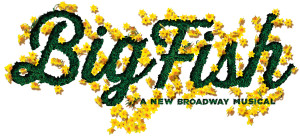 Big Fish
presented in memory of award-winning costumer Susan Kirk Noe
Directed by Scott Heine
Asst Director Isabella Lash
Music Directed by Jacob Lash
Produced by Dawn Fansler
Performances: May 4, 5, 6, 11, 12, 13, 18, 19, 20
Fridays and Saturdays 7:30 pm, Sundays 2 pm
Family Friendly
**This show will be performed in the theatre of Hope Christian Fellowship at 4173 Bludau Dr., Warrenton (Just around the corner from the Vint Hill Theatre).
Tickets: $18 Seniors (60 & above)/ Students(4-18), $20 Adults
The Story: Edward Bloom has lived a full and fantastical life, populated by witches, giants, and mermaids, marked by true love that stops time in its tracks, and framed by heroics that push the limits of believability. His adult son, Will, is no longer amused by his father's fantastical tales, insisting on a rational rather than a fantastical account of one's life. When Edward's health declines, and Will learns that he and his wife, Josephine, will have a son of their own, Will decides to find out his father's "true" life story, once and for all. Big Fish is a heartfelt, powerful, and truly magical musical about fathers, sons, and the stories that we use to define our identities. With spine-tinglingly beautiful music and lyrics by Andrew Lippa, and a funny, heartwarming book by John August, Big Fish is a magnificent "big fish" of a tale, itself — spectacular, fantastical, and overflowing with love.