2017-2018 Season of Shows
The show line-up for 2017 – 2018 has been released! What a year we have planned for YOU!
FCT's Main Season of shows kicks off in October, 2017!
1776 The Musical
America's Prize Winning Musical
Music and Lyrics by SHERMAN EDWARDS
Book by PETER STONE
Based on a concept by SHERMAN EDWARDS
Original Production Directed by PETER HUNT
Originally Produced on the Broadway Stage by STUART OSTROW
Directed by Walter Loope
Music Directed by Jacob Lash
Produced by Dawn Fansler
Performances: October 6, 7, 8, 13, 14, 15, 20, 21, 22
Fridays and Saturdays 7:30 pm, Sundays 2 pm
Tickets: $18 Seniors (60 & above)/ Students (4-18), $20 Adults
Witness the birth of a nation as our forefathers struggle to craft the Declaration of Independence. The seminal event in American history blazes to vivid life in this most unconventional of Broadway hits. 1776 puts a human face on the pages of history as we see the men behind the national icons: proud, frightened, uncertain, irritable, charming, often petty and ultimately noble figures, determined to do the right thing for a fledgling nation.
It's the summer of 1776, and the nation is ready to declare independence… if only our founding fathers can agree to do it! 1776 follows John Adams of Massachusetts, Benjamin Franklin of Pennsylvania and Thomas Jefferson of Virginia as they attempt to convince the members of the Second Continental Congress to vote for independence from the shackles of the British monarchy by signing the Declaration of Independence.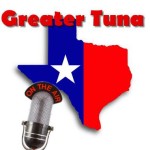 Greater Tuna
Written by Ed Howard, Joe Sears, Jaston Williams
Directed by Don Bachmann
Produced by Don Richardson
Performances: November 3, 4, 5, 10, 11, 12
Fridays and Saturdays 7:30 pm, Sundays 2 pm
Tickets: $15 Seniors (60& above)/ Students (4-18), $17 adults
"Greater Tuna" by Joe Sears, Jaston Williams and Ed Howard, is the hilarious comedy about Texas' third-smallest town–where the Lion's Club is too liberal and Patsy Cline never dies. The eclectic band of citizens (20!) that make up this town are portrayed by only by 2 performers. Which makes this satire on life in rural America even more delightful as they depict all of the inhabitants of Tuna–men, women, children, and animals. As Tuna's citizens parade across the stage in all their outrageous and irreverent glory, commenting on life, politics, and what makes them (and sometimes us) tick.
Fruitcakes
Written by Julian Wiles
Directed by Lucia Hanover
Asst Director Betsy Hansen
Produced by Amanda Gibson
Performances: December 1, 2, 3, 8, 9, 10, 15, 16, 17
Fridays and Saturdays 7:30 pm, Sundays 2 pm
Tickets: $15 Seniors (60& above)/ Students (4-18), $17 adults
Mix together a batch of fruitcakes, three dozen Christmas trees, 10,000 outdoor Christmas lights, a chicken pox epidemic, two southern spinsters, an estranged old man, a lost cat named Tutti Frutti and a Christmas hog named Buster and you've got the recipe for a fun-filled and touching evening of holiday cheer. Into this world comes Jamie, a kid who has run away from home and come as far as his money will take him. At first he thinks this town's inhabitants are "nuttier than fruitcakes," but soon he comes to admire, appreciate and adore this nutty little town. A moving story of alienation, understanding and reconciliation, FrUiTCaKeS provides audiences with a heaping helping of holiday warmth and Christmas cheer.
Deathtrap
Written by Ira Levin
Directed by Scott J. Strasbaugh
Produced by Evelyn Rice
Performances: January 26, 27, 28, Feb. 2, 3, 4, 9, 10, 11
Fridays & Saturdays 7:30 pm, Sundays 2 pm
Tickets: $15 Seniors (60& above)/ Students (4-18), $17 adults
THE STORY: Seemingly comfortably ensconced in his charming Connecticut home, Sidney Bruhl, a successful writer of Broadway thrillers, is struggling to overcome a dry spell which has resulted in a string of failures and a shortage of funds. A possible break in his fortunes occurs when he receives a script from a student in the seminar he has been conducting at a nearby college—a thriller which Sidney recognizes immediately as a potential Broadway hit. Sidney's plan, which he devises with his wife's help, is to offer collaboration to the student, an idea which the younger man quickly accepts. Thereafter suspense mounts steadily as the plot begins to twist and turn with devilish cleverness, and with such an abundance of thrills and laughter, that audiences will be held enthralled until the final, startling moments of the play.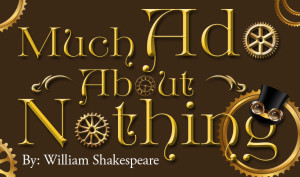 Much Ado About Nothing
Written by William Shakespeare
Directed by Will McLeod
Produced by Rodrigo and Rebecca Pool
Performances: March 9, 10, 11, 16, 17, 18, 23, 24, 25
Fridays and Saturdays 7:30 pm, Sundays 2 pm
Tickets: $15 Seniors (60& above)/ Students (4-18), $17 adults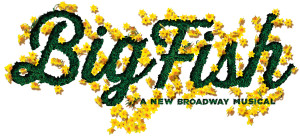 Big Fish
presented in memory of award-winning costumer Susan Kirk Noe
Directed by Scott Heine
Asst Director Isabella Lash
Music Directed by Jacob Lash
Produced by Dawn Fansler
Performances: May 4, 5, 6, 11, 12, 13, 18, 19, 20
Fridays and Saturdays 7:30 pm, Sundays 2 pm
Tickets: $18 Seniors (60 & above)/ Students(4-18), $20 Adults