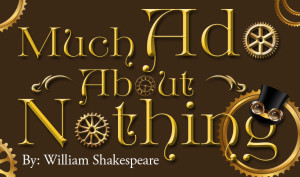 Audition Dates
Thursday, December 14 at 7 pm
Saturday, December 16 at 1pm
Callbacks, Sunday, December 17 at 2pm
No appointments are necessary, auditions are first-come first-serve. All roles are open
Location
Hope Christian Fellowship (4173 Bludau Drive, Warrenton, VA)
Auditions will consist of cold-readings from the script. (Note that the role of Balthasar requires singing, so if you're auditioning for this role you may sing a brief a-cappella piece).
Rehearsals will begin the week of
Dec. 18th
. Rehearsal location TBD.
Performances are
March 9-11
, 16-18, 23-25. All performances are at FCT, 4225 Aiken Dr, Warrenton, VA 20187
Characters
This is a great ensemble cast, and all actors should have a good sense for comedy. The ages shown below are suggestions and we won't be restricting casting to those ages if we think someone fits the role.
Benedick, (M – 20-50)
Claudio,(M – 20-30)
Don Pedro, (M – 30-50)
Leonato, (M – 40-60)
Hero, (F – 20-30)
Margaret, (F – 20-40)
Antonio, (M or F – 30-50)
Don John, (M 20-50)
Borachio, (M – 20-40)
Conrade, (M or F any age)
Dogberry, (M or F, 30-50)
Balthasar, (M or F any age. Singing role)
Ursula, (F 30-50)
Verges, (M or F 40-60)
Friar Francis, (M or F, any age)
3 watchmen (M or F, any age)
Boy/ Messenger/ Sexton (M or F, any age)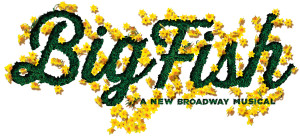 presented in memory of award-winning costumer Susan Kirk Noe
Audition Dates
Friday, January 19, 7:00 PM
Saturday, January 20, 10:00 AM
callbacks Sunday, January 21, 2:00 PM
Audition Location
Hope Christian Fellowship (4173 Bludau Drive, Warrenton, VA)
Be Prepared
Arrive promptly to sign in and be ready to go at the beginning of auditions! Prepare a song from a Broadway musical (other than Big Fish), and bring either piano sheet music or recorded trax without vocals (either CD or digital to plug in from a headphone jack). You may be asked to perform a "cold reading" from the show. Wear comfortable clothes and appropriate shoes; you will be asked to learn and perform a brief piece of choreography. Bring your completed Audition Form-Big Fish as well as a head shot.
Performance Dates
May 4, 5, 6, 11, 12, 13, 18, 19, 20
Synopsis
Edward Bloom has lived a full and fantastical life, populated by witches, giants, and mermaids, marked by true love that stops time in its tracks, and framed by heroics that push the limits of believability. His adult son, Will, is no longer amused by his father's fantastical tales, insisting on a rational rather than a fantastical account of one's life. When Edward's health declines, and Will learns that he and his wife, Josephine, will have a son of their own, Will decides to find out his father's "true" life story, once and for all. Big Fish is a heartfelt, powerful, and truly magical musical about fathers, sons, and the stories that we use to define our identities. With spine-tinglingly beautiful music and lyrics by Andrew Lippa, and a funny, heartwarming book by John August, Big Fish is a magnificent "big fish" of a tale, itself — spectacular, fantastical, and overflowing with love.
Cast
Edward Bloom — a loving husband and father who leads a complex imaginary life with many fantasy friends; requires a singer, dancer who ages from 18 to 60+; a huge heart, a great sense of humor and a vivid imagination. (bari-tenor, G2 to G4).
Sandra Bloom – Edward's wife, a loving wife who completely understands her husband and who seeks and believes in the possibility of reconciliation between her husband and son. This is the leading female role that requires an actor who ages from 18 to 60+ and who is both a strong actress and singer – and very good mover. (soprano with mix/belt, G3 to E5)
Will Bloom – Edward's son, a realist and a pragmatist; and the polar opposite of Edward. His journey of reconciliation with his father is the story of the musical. This is the second male lead and requires a strong actor who sings beautifully. (tenor, C#3 to G4)
Jenny Hill – the other woman, one of Edward's early childhood friends who he forgets but then who later becomes the recipient of his kindness. This supporting role also requires a good actress, singer, and mover who ages from 18 to 60+. (mix/belt to E5)
The Witch – the earliest and most fantastic of Edward's "imaginary" acquaintances, who shows him how he'll die. This supporting role requires a strong, singer-dancer with commanding acting skills. (mezzo with high belt, useable F3 to F5)
Josephine Bloom – Will's wife, a lovely young woman who provides balance for Will's pragmatism. With Sandra, she supports and helps guide Will's journey toward reconciliation with his father. This supporting female role requires a strong actor-singer. (mix/belt to C#5)
Young Will – 8-12 years old – The young version of Will is intrigued by his father's stories, but already starts to doubt their truth. With his father always on the road, he feels he is the man of the house (voice B2 to C5)
Karl the Giant – a giant, one of Edward's fantasy friends. This supporting role requires an actor who is 6'6" or over. Through Edward's friendship, he grows from being a 'beastly' outcast to a highly successful businessman. This supporting role requires an actor who acts, sings, has an appreciation for comic irony, stilt walks, and dances. (bass, A3 to D4)
Amos Calloway – a werewolf, another of Edward's fantasy friends. Masquerading as a ringmaster of a broken-down circus, he begins as Edward's tormentor but then, through Edward's acceptance, he accepts himself and becomes highly successful. This supporting role requires an actor-comic who acts, sings, and moves well. (baritone, C3 to F5, touches a G5)
Don Price – Edward's childhood frenemy, an early buddy, bully, and rival for Sandra's hand. This is a supporting role requires a strong actor with a comic sensibility, a good singer and has movement skills. (baritone, C3 to F#4)
Zacky Price – Don's younger brother (high school, college, and aging to later). Zacky is somewhat nerdy and easily-spooked, a shadow of the older brother he idolizes. He ultimately becomes instrumental in helping save the town of Ashton. The performer needs STRONG comic chops. Vocal range: Tenor to sustained A-flat.
Ensemble – Wedding Guests, Citizens of Ashton, Circus Performers, Alabama Lambs, singers & dancers