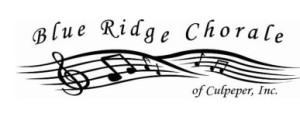 Join FCT's partnership with The Blue Ridge Chorale as you can sing along as they present the lively show "Curtain Up!"
"Curtain Up!" is a presentation by the Blue Ridge Chorale featuring well-loved songs from the Broadway musical stage.  Come and delight in hearing excerpts from your favorite songs, including "Almost Like Being in Love" (Brigadoon), "There is Nuthin' Like a Dame" (South Pacific),"Get Me To The Church On Time" (My Fair Lady), "Climb every Mountain" (The Sound Of Music), "Oklahoma" (Oklahoma), "Luck Be A Lady Tonight" (Guys And Dolls), and to sum it up, from Rodger's and Hammerstein's State Fair….."It's A Grand Night For Singing……It should be a Grand Night For Listening!
Saturday, April 8 at 7 pm
Sunday, April 9, at 3 pm
Tickets are $12 each.
Purchase them here.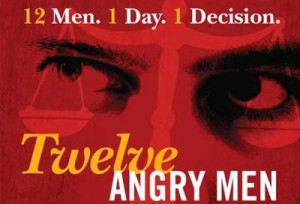 March 17, 18, 19
March 24, 25, 26
March 31, April 1, 2 
Fri & Sat 8 pm, Sun 2 pm
Order Tickets Now
Adults $16
Seniors (60 and above) $14
Students/ Children (ages 3 -18) $14
Twelve Angry Men
Written By Reginald Rose
Directed by Hannah Butler
Produced by Don Richardson
Sponsored by Meridian Financial
1.5 hours long
Synopsis:
A 19-year-old man has just stood trial for the fatal stabbing of his father. "He doesn't stand a chance," mutters the guard as the 12 jurors are taken into the bleak jury room. It looks like an open-and-shut case—until one of the jurors begins opening the others' eyes to the facts. "This is a remarkable thing about democracy," says the foreign-born juror, "that we are notified by mail to come down to this place—and decide on the guilt or innocence of a man; of a man we have not known before. We have nothing to gain or lose by our verdict. We should not make it a personal thing." But personal it does become, with each juror revealing his or her own character as the various testimonies are re-examined, the murder is re-enacted and a new murder threat is born before their eyes! Tempers get short, arguments grow heated, and the jurors become 12 angry men. The jurors' final verdict and how they reach it—in tense scenes that will electrify your audience and keep them on the edge of their seats—add up to a fine, mature piece of dramatic literature, an experience you'll be proud to present.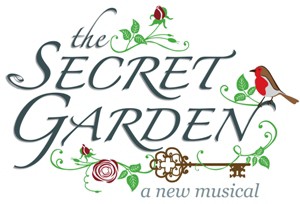 May 5, 6 ,7
May 12, 13, 14
May 19, 20, 21

Fri & Sat 8 pm, Sun 2 pm
Order Tickets Now
Adults $18
Seniors (60 and above) $16
Students/ Children (ages 3 -18) $16
Family Friendly
THE SECRET GARDEN
Book and Lyrics by MARSHA NORMAN
Music by LUCY SIMON
Based on the novel by Frances Hodgson Burnett
Directed by Ivy Elizabeth
Assistant Director Walt Loope
Produced by Ricardo Padilla
Music Directed by Ivy Elizabeth
Synopsis:
This enchanting classic of children's literature is reimagined in brilliant musical style by composer Lucy Simon and Marsha Norman, the Pulitzer Prize-winning playwright of 'Night Mother. Orphaned in India, 11 year-old Mary Lennox returns to Yorkshire to live with her embittered, reclusive uncle Archibald and his invalid son Colin. The estate's many wonders include a magic garden which beckons the children with haunting melodies and the "Dreamers", spirits from Mary's past who guide her through her new life, dramatizing The Secret Garden's compelling tale of forgiveness and renewal.
The show line-up for 2017 – 2018 has been released! What a year we have planned for YOU!
Our season starts in June and continues through May 2018. Be sure to check out what shows we are producing between now and June 2017.
FCT kicks off our 2017-18 season with our YOUTH show, The Wizard of Oz! Followed by a YOUTH drama camp. See the Youth Theatre tab for info.
FCT's Main Season of shows kicks off in October, 2017!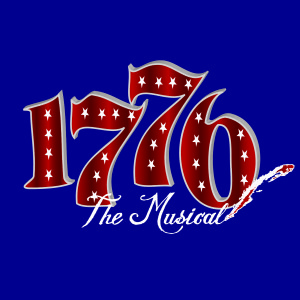 1776 The Musical
America's Prize Winning Musical
Music and Lyrics by SHERMAN EDWARDS
Book by PETER STONE
Based on a concept by SHERMAN EDWARDS
Original Production Directed by PETER HUNT
Originally Produced on the Broadway Stage by STUART OSTROW
Directed by Walter Loope
Music Directed by
Produced by Dawn Fansler
Performances: October 6, 7, 8, 13, 14, 15, 20, 21, 22
Tickets (Not currently on sale) $18 Seniors (60 & above)/ Students (4-18), $20 Adults
F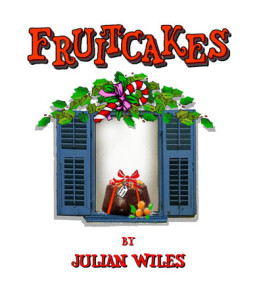 ruitcakes
Written by Julian Wiles
Directed by TBD
Produced by TBD
Performances:
December 1, 2, 3, 8, 9, 10, 15, 16, 17
Tickets (Not currently on sale) $15 Seniors (60& above)/ Students (4-18), $17 adults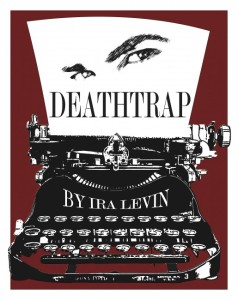 Deathtrap
Written by Ira Levin
Directed by Scott J. Strausbaugh
Produced by April Bridgeman
Performances: January 26, 27, 28, Feb. 2, 3, 4, 9, 10, 11
Tickets (Not currently on sale) $15 Seniors (60& above)/ Students (4-18), $17 adults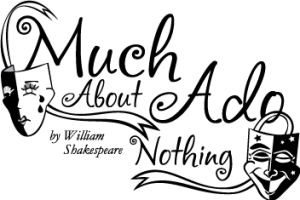 Much Ado About Nothing
Written by William Shakespeare
Directed by Rodrigo Pool
Produced by TBD
Performances: March 9, 10, 11, 16, 17, 18, 23, 24, 25
Tickets (Not currently on sale) $15 Seniors (60& above)/ Students (4-18), $17 adults
A Special Broadway Musical
In Memory of Susan Kirk Noe
(Title will be revealed in September)
Directed by Scott Heine
Assistant Director: Isabella Lash
Produced by Dawn Fansler


Performances: May 4, 5, 6, 11, 12, 13, 18, 19, 20
Tickets (Not currently on sale) $18 Seniors (60 & above)/ Students(4-18), $20 Adults