Main Stage
Order tickets for any of the shows below by clicking into the large red square labeled "Order Tickets" on the right side of this page or the blue "Order Tickets" under each title below .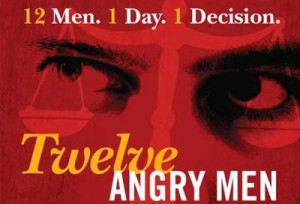 March 17, 18, 19
March 24, 25, 26
March 31, April 1, 2 
Fri & Sat 8 pm, Sun 2 pm
Order Tickets Now
Adults $16
Seniors (60 and above) $14
Students/ Children (ages 3 -18) $14
Twelve Angry Men
Written By Reginald Rose
Directed by Hannah Butler
Produced by
Sponsored by Meridian Financial
1.5 hours long
Synopsis:
A 19-year-old man has just stood trial for the fatal stabbing of his father. "He doesn't stand a chance," mutters the guard as the 12 jurors are taken into the bleak jury room. It looks like an open-and-shut case—until one of the jurors begins opening the others' eyes to the facts. "This is a remarkable thing about democracy," says the foreign-born juror, "that we are notified by mail to come down to this place—and decide on the guilt or innocence of a man; of a man we have not known before. We have nothing to gain or lose by our verdict. We should not make it a personal thing." But personal it does become, with each juror revealing his or her own character as the various testimonies are re-examined, the murder is re-enacted and a new murder threat is born before their eyes! Tempers get short, arguments grow heated, and the jurors become 12 angry men. The jurors' final verdict and how they reach it—in tense scenes that will electrify your audience and keep them on the edge of their seats—add up to a fine, mature piece of dramatic literature, an experience you'll be proud to present.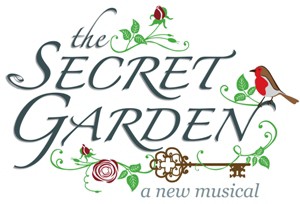 May 5, 6 ,7
May 12, 13, 14
May 19, 20, 21

Fri & Sat 8 pm, Sun 2 pm
Order Tickets Now
Adults $18
Seniors (60 and above) $16
Students/ Children (ages 3 -18) $16
Family Friendly
THE SECRET GARDEN
Book and Lyrics by MARSHA NORMAN
Music by LUCY SIMON
Based on the novel by Frances Hodgson Burnett
Directed by Ivy Elizabeth
Assistant Director Walt Loope
Produced by Ricardo Padilla
Music Directed by Ivy Elizabeth
Synopsis:
This enchanting classic of children's literature is reimagined in brilliant musical style by composer Lucy Simon and Marsha Norman, the Pulitzer Prize-winning playwright of 'Night Mother. Orphaned in India, 11 year-old Mary Lennox returns to Yorkshire to live with her embittered, reclusive uncle Archibald and his invalid son Colin. The estate's many wonders include a magic garden which beckons the children with haunting melodies and the "Dreamers", spirits from Mary's past who guide her through her new life, dramatizing The Secret Garden's compelling tale of forgiveness and renewal.