Main Stage
Order tickets for any of the shows below by clicking into the large red square labeled "Order Tickets" on the right side of this page or the blue "Order Tickets" under each title below .
Deathtrap
Written by Ira Levin
Directed by Scott J. Strasbaugh
Produced by Evelyn Rice
Performances: January 26, 27, 28, Feb. 2, 3, 4, 9, 10, 11
Fridays & Saturdays 7:30 pm, Sundays 2 pm
PG 13
Tickets: $15 Seniors (60& above)/ Students (4-18), $17 adults
THE STORY: Seemingly comfortably ensconced in his charming Connecticut home, Sidney Bruhl, a successful writer of Broadway thrillers, is struggling to overcome a dry spell which has resulted in a string of failures and a shortage of funds. A possible break in his fortunes occurs when he receives a script from a student in the seminar he has been conducting at a nearby college—a thriller which Sidney recognizes immediately as a potential Broadway hit. Sidney's plan, which he devises with his wife's help, is to offer collaboration to the student, an idea which the younger man quickly accepts. Thereafter suspense mounts steadily as the plot begins to twist and turn with devilish cleverness, and with such an abundance of thrills and laughter, that audiences will be held enthralled until the final, startling moments of the play.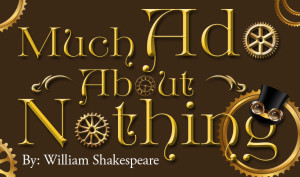 Much Ado About Nothing
Written by William Shakespeare
Directed by Will McLeod
Produced by Rodrigo and Rebecca Pool
Performances: March 9, 10, 11, 16, 17, 18, 23, 24, 25
Fridays and Saturdays 7:30 pm, Sundays 2 pm
Tickets: $15 Seniors (60& above)/ Students (4-18), $17 adults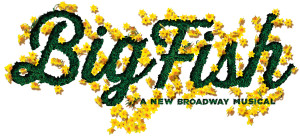 Big Fish
presented in memory of award-winning costumer Susan Kirk Noe
Directed by Scott Heine
Asst Director Isabella Lash
Music Directed by Jacob Lash
Produced by Dawn Fansler
Performances: May 4, 5, 6, 11, 12, 13, 18, 19, 20
Fridays and Saturdays 7:30 pm, Sundays 2 pm
Family Friendly
This show will be performed in the theatre of Hope Christian Fellowship at 4173 Bludau Dr., Warrenton (Just around the corner from the Vint Hill Theatre).

Tickets: $18 Seniors (60 & above)/ Students(4-18), $20 Adults
The Story: Edward Bloom has lived a full and fantastical life, populated by witches, giants, and mermaids, marked by true love that stops time in its tracks, and framed by heroics that push the limits of believability. His adult son, Will, is no longer amused by his father's fantastical tales, insisting on a rational rather than a fantastical account of one's life. When Edward's health declines, and Will learns that he and his wife, Josephine, will have a son of their own, Will decides to find out his father's "true" life story, once and for all. Big Fish is a heartfelt, powerful, and truly magical musical about fathers, sons, and the stories that we use to define our identities. With spine-tinglingly beautiful music and lyrics by Andrew Lippa, and a funny, heartwarming book by John August, Big Fish is a magnificent "big fish" of a tale, itself — spectacular, fantastical, and overflowing with love.